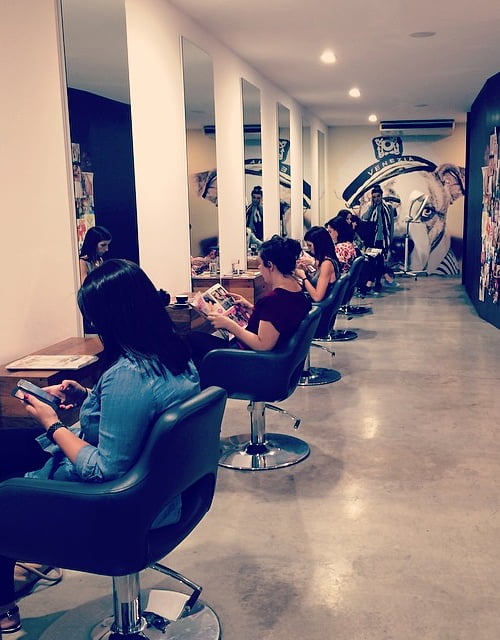 Rhubarb Hair Salon has been operating since 1st July 2003 as one of the best hairdressers in Brunswick. In these 16 years, we have never taken any of our customers for granted and always worked to achieve the best results as a hair salon in Brunswick. We consider every customer to be unique and take each customers' specific needs and desires into consideration.
We offer an extensive range of services which includes cutting, styling, colouring, Hair Extensions in Brunswick and etc. Rhubarb's team members, who are all passionate about their chosen craft, are experienced in working in a friendly and fast-paced environment as a Brunswick hair salon.
As one of the most qualified Hair Stylist Brunswick, we have two senior stylists, one senior colourist, two emerging stylist/colourist and one in house make up artist ready and at your service. If you want a more individualised consultation with our Hairdressers in Brunswick East, you can always call us to book an appointment. All you need to do is contact us or call us at (03)93878188. We are always ready to answer your calls and guide you towards your dream hair style.
Rhubarb is constantly evolving and keep updated on the latest trends and styles. You can trust our experienced team members and always welcomed to experience our exceptional service.
We promise you that our friendly team members will keep you coming back.