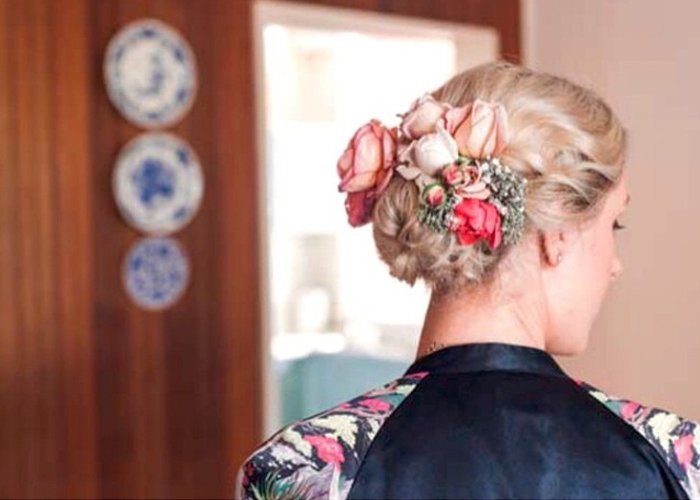 Hair Salon
in Melbourne
All great hairstyles start with the right stylist. At our hair salon Melbourne, we commit ourselves to always exceeding our clients' expectations. Whether you're coming to us because you want to revamp your image or because you need a quick trim, rest assured we'll always strive for excellent results. By choosing our hair salon, you're entering into a world where your looks are truly cared for.
To make an appointment with our team, call (03)93878188.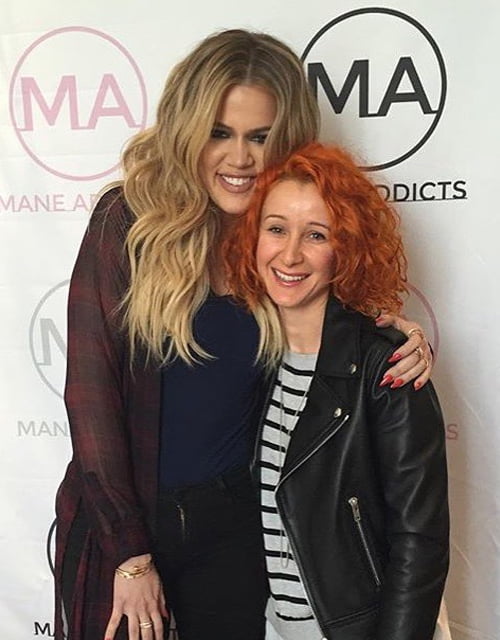 Creative cuts at
our hair salon
While some haircuts are timeless and classic, others are forward-thinking and a reflection of current styles. The stylists who work at our hair salon Lygon Street  can cater to both types of style. Whether you're taking a creative approach or you'd prefer your usual style, we'll always begin your appointment with a quick consultation to identify your needs.
If you're coming to our Hair salon Melbourne and you're not sure what you want, don't worry. The Rhubarb team features two senior stylists, a senior colourist, and two associate stylists/colourists. Each one has been selected based on their ability to bring out the best in our clients' looks. When you discuss your needs with them, you'll find they have an uncanny ability to delve into the techniques that bring out the best in your aesthetic.
The best colourists around
at our hair salon Melbourne
Has the time come for you to colour your hair? At Rhubarb Hair, the team that works at our hair salon always ensures the results they produce last for as long as possible. If you want a colour that won't fade before you come in for your next root touch-up, you're coming to the right place.
Our hair salon Lygon Street provides the perfect setting for you to relax and rejuvenate while our stylists work their magic. When we provide root touch-ups, we'll pay close attention to detail to make sure the dye we use blends seamlessly with whatever is on your hair right now. Similarly, we'll ensure highlights melt into one another in a way that looks natural.
If the time has come for you to transform the way you look, colouring your hair is the perfect way to do so. We can mix dyes based on your desired outcome, or if you need someone to make suggestions we can do that too.
In addition to providing everyday colouring services, the stylists at our hair salon Melbourne are prepared to go above and beyond to meet the latest fashion trends. Our approach to your aesthetic can include customised dip dye, ombre, and more.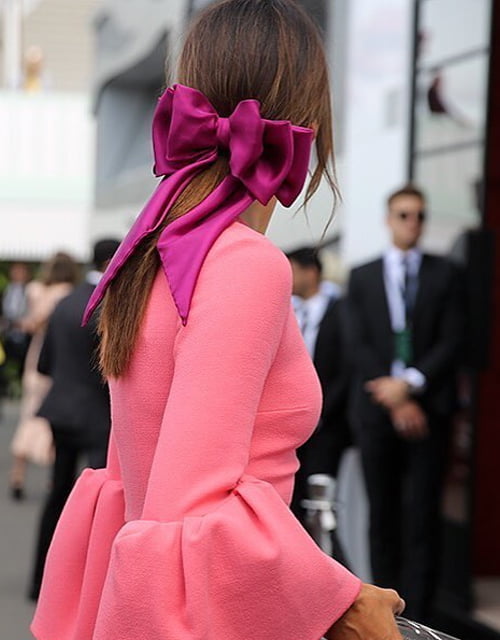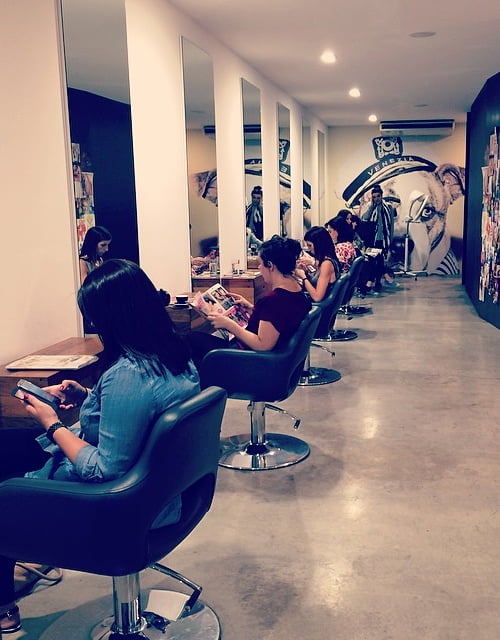 Why choose our hair salon
on Lygon Street?
After starting out in 2003, our hair salon Lygon Street has served hundreds of happy customers. We place our clients' wishes at the heart of everything we do, and we see their hair as being important to us as it is to them.
In addition to providing a relaxing environment for you to receive your treatment in, we use high-end products. Treatments that involve high degrees of heat, bleach, or dyes can always benefit from a little protective work before they take place. By using industry-renowned products, we can make sure your hair remains protected, allowing it to retain its natural lustre no matter what therapy you're choosing.
At our salon, you can also use the services of our in-house makeup artist. Much like our stylists, they've been chosen because of their excellent skillset.
To learn more about what we do, our pricing, or to make an appointment, call us at (03)93878188.
Ladies:
Ladies cut (senior stylist)

$92

Ladies cut (emerging stylist)

$84

Student cut (senior stylist)

$84

Girls 0-18
Men's:
Men's cut (senior stylist)

$72

Men's cut (emerging stylist)

$66

Men's head shave

$50

Student cut (senior stylist)

$66

Boys 0-18
Styling:
Short blow wave

$55

Medium blow wave

$60

Long blow wave

$66

Hair up

From $110

Wedding trial

From $165
Colour:
Regrowth

From $99

Scalp bleach

From $165

1/4 head highlights

From $115

1/2 head highlights

From $165

3/4 head highlights

From $195

Full head highlights

From $275

Balliage

From $165

Colour correction

Creative colour
If you require and accurate quote please call to organise a complementary consultation