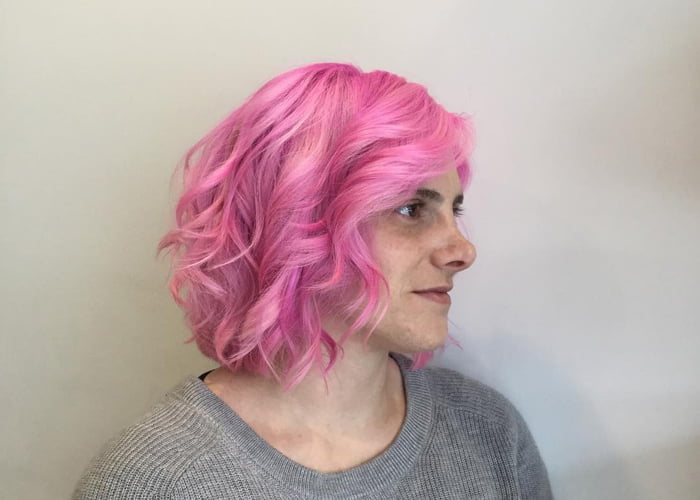 Your Coburg Hair Dresser
at Rhubarb
Your hair is important to you, which is why it deserves the best. At Rhubarb, our  hairdresser in Coburg are here to make all your style dreams come true. Whether you need someone to quickly tackle your root regrowth or you're seeking a stunning hairstyle for your wedding day, we can do it. With our hairdressers in Coburg, you'll always look your best.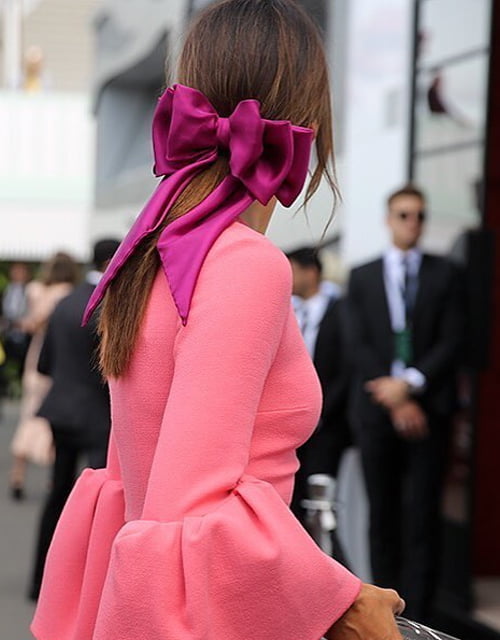 Hairdressers in Coburg that
always produce stunning results
At Rhubarb Hair, we never take our customers for granted. We know you're coming to us because you expect a high-quality service and that's precisely what we strive to deliver.
From the comfort of our contemporary salon, we'll start your appointment by figuring out what it is you want. If you're looking for nothing more than a quick trim, we'll deliver the goods while helping you feel relaxed. On the other hand, if you're seeking some style inspiration our team of expert Coburg hair dresser will use their experience and insights to help you create a look that's stunning.
Our friendly team, features varying levels of expertise, from apprentices and juniors through to senior and top stylists. Because we commit ourselves to hairdressing excellence, we only hire the best of the best. But if you already know which level of stylist you're happy to have working on your hair, please let us know when booking your appointment so we can accommodate your needs.
Everything from basic colouring
through to creative designs
With some of the best hairdressers in Coburg working for Rhubarb, we're confident we can meet the demands of the latest colouring trends. If you're coming to us expecting dip dye, ombre, or something else, rest assured we'll create a bespoke approach that allows you to look fabulous when you walk out of our doors.
In addition to the latest colouring trends, our Coburg hair dresser are also adept at focusing on everyday requirements. When you choose us to retouch your roots, we'll make sure the colour and techniques we use seamlessly blend with your existing style. As for highlights, we'll always let you know how quickly we can lighten your hair while making sure it remains in an excellent condition.
Before, during, and after each hair colouring session, you'll benefit from the use of products that protect your hair. Thanks to our extensive training and our experience as hairdressers in Coburg we know how to protect your hair according to its type and the treatment you're receiving. If you want to know more about the products we use, just ask us during your appointment, and we'll provide further information.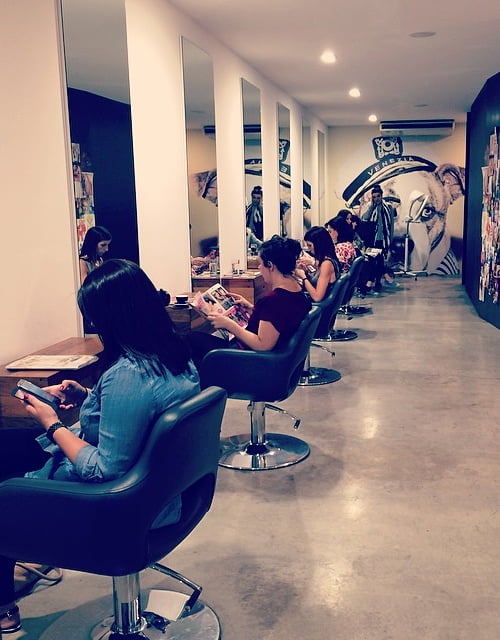 Why choose us as
your Coburg hair dresser?
At Rhubarb Hair, we take your needs seriously. We know you choose us because you're expecting first-class results, which means every moment we spend tending to your hair is a moment dedicated to achieving excellence.
We've been in the hairdressing game since 2003. Since our early beginnings, we've grown from strength-to-strength by gathering some of the best stylists in the area to form a formidable team. That team includes two senior stylists, a senior colourist, two emerging stylists/colourists, and an in-house makeup artist who complements our efforts.
When it comes to hair appointments for weddings and other large events, we know that time is of the essence and every detail is important. Whether you come to our salon or we come to you, rest assured that your stylist will treat your appointment with the same degree of importance as you do.
If you would like to learn more about our pricing or if you would like to make an appointment, call us at (03)93878188.
Ladies:
Ladies cut (senior stylist)

$92

Ladies cut (emerging stylist)

$84

Student cut (senior stylist)

$84

Girls 0-18
Men's:
Men's cut (senior stylist)

$72

Men's cut (emerging stylist)

$66

Men's head shave

$50

Student cut (senior stylist)

$66

Boys 0-18
Styling:
Short blow wave

$55

Medium blow wave

$60

Long blow wave

$66

Hair up

From $110

Wedding trial

From $165
Colour:
Regrowth

From $99

Scalp bleach

From $165

1/4 head highlights

From $115

1/2 head highlights

From $165

3/4 head highlights

From $195

Full head highlights

From $275

Balliage

From $165

Colour correction

Creative colour
If you require and accurate quote please call to organise a complementary consultation